Ayla Stevens presented with the 2023 Aftercare Award
Ayla Stevens presented with the 2023 Aftercare Award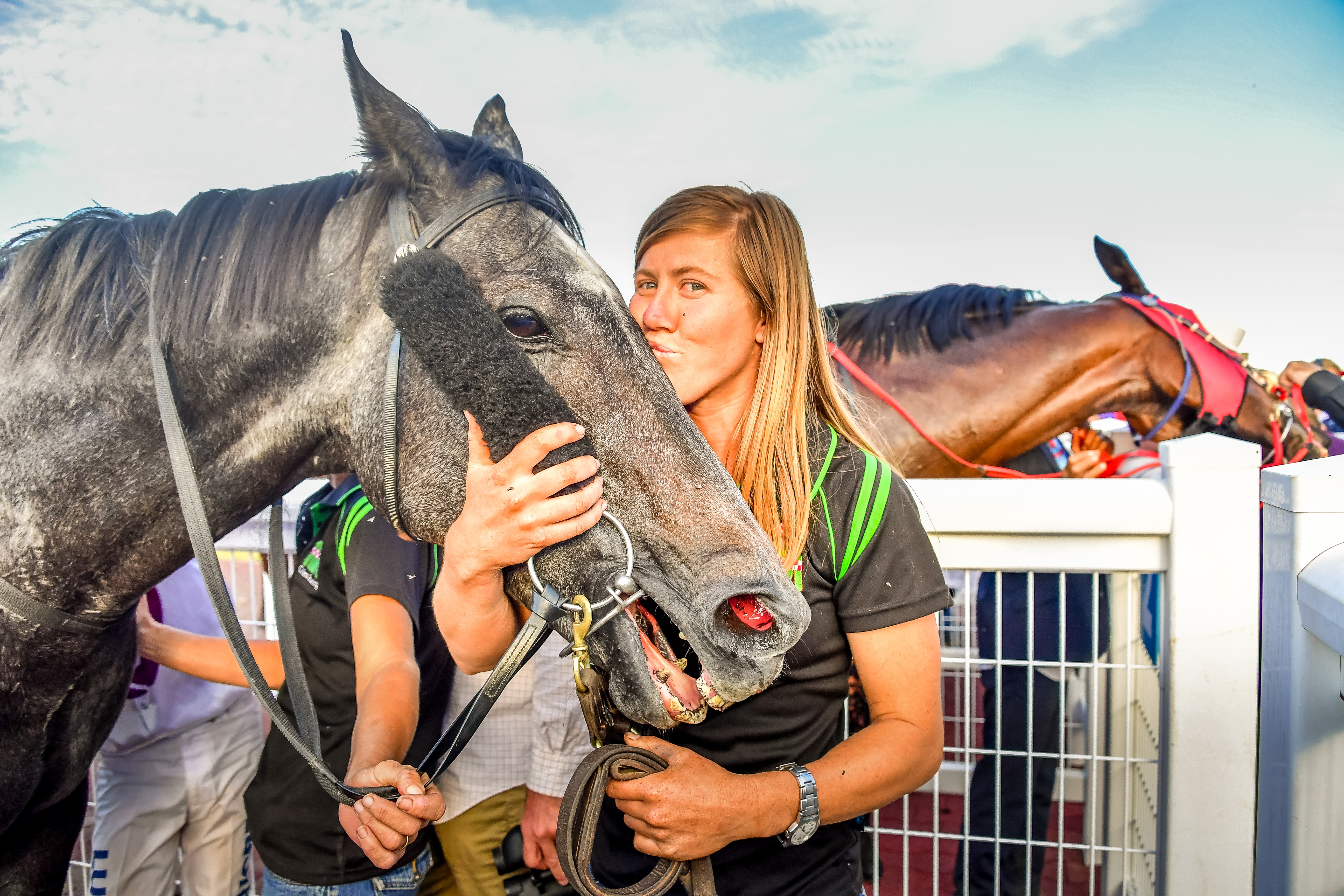 Announcing the Winner of the TRNT Off The Track Aftercare Award!
We are thrilled to announce the recipient of the TRNT Off The Track Aftercare Award. After careful consideration of numerous outstanding nominations, one individual stood out, exemplifying unwavering dedication to retired racehorses and an incredible commitment to promoting Thoroughbred potential.
Ayla Stevens is our deserving winner.
Ayla's commitment to caring for Thoroughbreds has been nothing short of exemplary. Ayla has dedicated over a decade of her life to the Gillett racing team. During this time Ayla has rehomed six ex-racehorses.
Four of these horses were rehomed from the Gilletts including; 2018 Alice Springs Cup winner Ash Grey, River Kwai, Mitigate and Next in Line. Unfortunately, Next in Line has since passed away, however he was Ayla's first ever OTTB, and the reason she later became a track rider.
Recently, Ayla sold Equiamico who was trained by Scott Westover. Ayla hadn't planned to sell him, however, she was approached by an older lady seeking to regain her confidence in riding. Ayla knew this horse would be the perfect companion for her.
The newest introduction to Ayla's small collection of ex-racehorses has been True Blue Fox, trained by Dan Morgan.
Ayla is described as possessing a compassion for her horses that is unparalleled. She prioritises their wellbeing above her own, ensuring they receive the best care, be it from chiropractors or vets.
Ayla possesses a deep understanding of equine care, often attending clinics to enhance her expertise and advance her horses' training.
Believing in the limitless potential of every horse, Ayla has showcased their versatility in various events, from jumping and dressage to gymkhanas and even camp drafts.
We want to extend our heartfelt gratitude to everyone who applied for the TRNT Off The Track Aftercare Award. Your dedication to equine welfare and Thoroughbred advocacy is deeply appreciated, and it is through your collective efforts that we can create a brighter future for retired racehorses.
Let us come together to celebrate Ayla Stevens and her incredible contributions to the equine world.
Ayla will be presented with the TRNT Off The Track Aftercare award on the 14th of October during the Alice Springs Racing Award Night. In addition to her award Ayla will receive merchandise, along with a $1,500 cash prize to be spent on feed.
Thank you all for being a part of this meaningful journey, and congratulations again to Ayla! Your compassion, dedication, and advocacy inspire us all.