Unbridled Devotion-Caitlyn Paas and Jades Command
Unbridled Devotion-Caitlyn Paas and Jades Command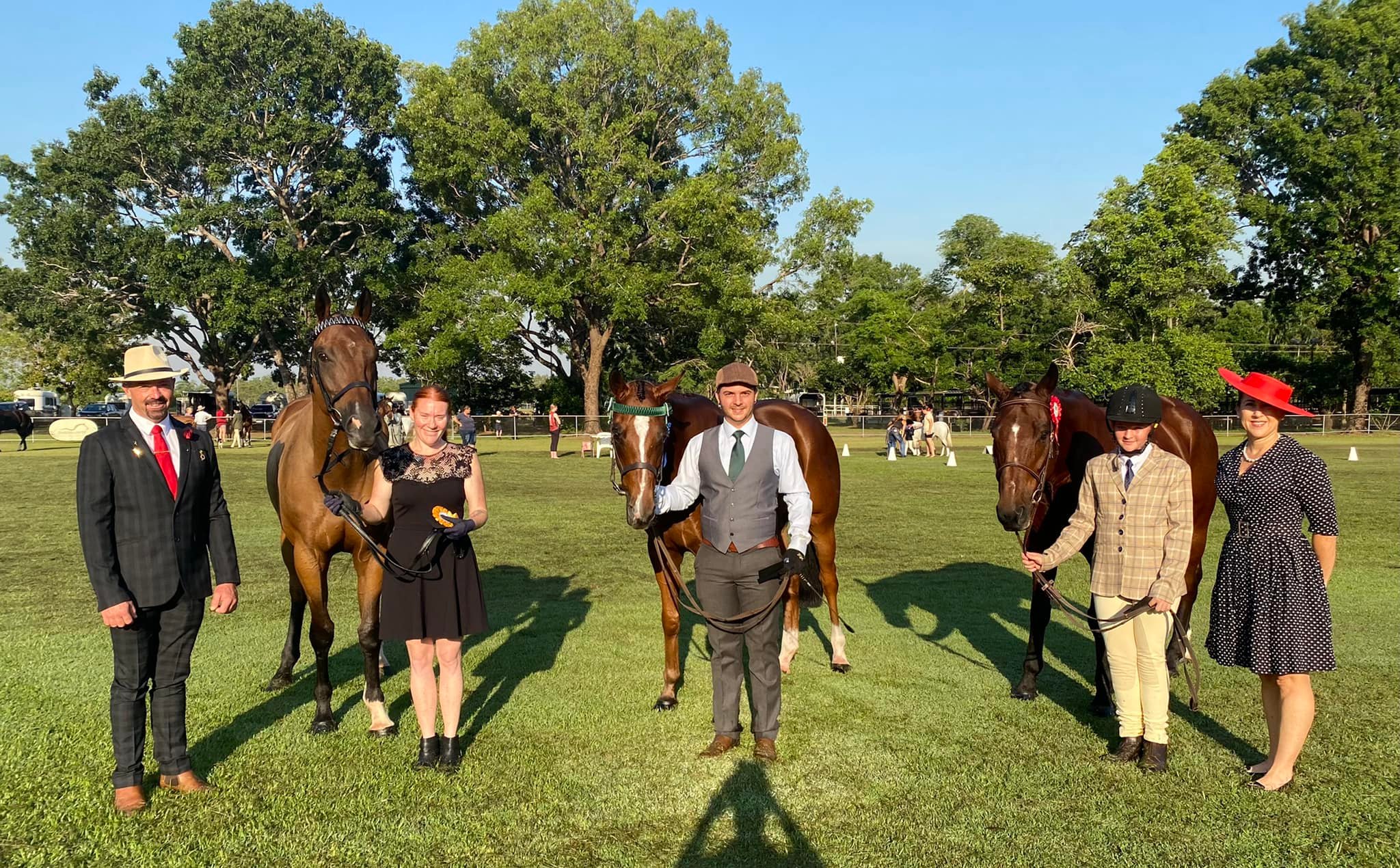 There are few bonds as strong and as inspiring as the one between Caitlyn Paas, a 14-year-old equestrian enthusiast, and her retired racehorse, Jades Command, fondly known as Jade.
Caitlyn has taken on the responsibility of managing Jade's needs with maturity and dedication beyond her years.
Jade retired in 2014, following 11 starts and a total prizemoney earnings of $44,575. Jade ended his racing career in New South Wales before being rehomed in Adelaide. However, due to a change in circumstances Caitlyn was presented with an opportunity to purchase Jade.
The connection between Caitlyn and Jade was immediate and undeniable. In January 2022, the decision was made, and Jade made the journey from Adelaide to Darwin, officially becoming a part of Caitlyn's life.
Jade had spent some time after retiring attending a few outings but nothing significant. Caitlyn began her coaching under the supervision of Vanessa Lines, determined to bring out the best in Jade. Despite having been off the track for quite some time, it was decided that Jade needed a complete re-education after a few sessions.
Subsequently, Caitlyn sort the assistance of re-trainer Brian Davidge. For the next six months, Brian Davidge and Caitlyn worked tirelessly to retrain Jade from the ground up. Their efforts paid off as Jade underwent a significant transformation during this period. Unfortunately, Brian moved away, but Caitlyn was ready to continue her journey with Vanessa, who has continued to refine her and Jade's skills in the past nine months.
Caitlyn's dedication and hard work in caring for Jade are truly remarkable. She has taken on the responsibility of managing his needs, relying on a team of experts that includes veterinarians, farriers, nutritionists, equine massage therapists, chiropractors, and more.
In 2023, Caitlyn made a compassionate decision to retire Jade from show jumping after the Freds Pass Show. She recognized that this discipline made him anxious, putting the welfare of her beloved horse above her own competitive desires. Caitlyn now focuses on dressage and was honored with the TRNT High Percentage Award at the Darwin Royal Show.
Throughout the year, Caitlyn and Jade have competed at the Preliminary level at Darwin Dressage Club events, taking a significant step up to Novice at the last show. Their journey continues, as Caitlyn is preparing to compete at the Novice level in 2024, while already training in elementary movements with her coach, Vanessa Lines.
There's so much more to this remarkable story, and the adventure isn't over yet.
We're incredibly proud of Caitlyn and Jade and excited to see what the future holds for this extraordinary pair!